Project's Partners
FabLab SchoolNet consortium brings together a multidisciplinary team from a large geographical coverage Lithuania, Italy, Greece, Romanian and Bulgaria, reflecting a wide variety of educational systems and backgrounds and the business environment represented by a FabLab (Fabrication Laboratory).
Siauliu Didzdvario Gymnasium

E-mail:

sonata@dg.su.lt

Contact Person:

Ms. Sonata Dedūraitė

Tel:

+37 041383065

Web site:

http://www.dg.su.lt
Siauliu Didzdvario Gymnasium(address) is a municipal budgetary establishment from Siauliu - Lithuania, performing programs in comprehensive, secondary and adapted comprehensive, secondary formal education, International Baccalaureate (since 2005), non-formal adult education and in-service training programs. The institution is a member of the UNESCO net of associated schools, association of socially responsible schools (SAMA). Moreover, it offers social educators, career consultant's services, non-formal education (activities in sports, arts, dancing, radio, year book, school newspaper, and so on) and has about 630 students and 71 pedagogues in the gymnasium. The institution focus their resources on the implementation of education processes, the socialization of students, the improvement of civic competences, non-formal education programs, the integration of different disciplines, leadership of students and teachers, also on the professional development of teachers.
Istituto per le Tecnologie Didattiche
E-mail:

davide.taibi@itd.cnr.it

Contact Person:

Davide Taibi

Tel:

+39 0916809216

Web site:

http://www.itd.cnr.it
Istituto per le Tecnologie Didattiche (ITD)is one of the research institutes of the National Research Council of Italy (CNR) and is the major Italian public research. CNR's mission is to perform research in its own labs, promoting innovation and competitiveness of the industrial system and providing technologies and solutions to emerging public and private needs. It also aims to promote the internationalization of the research system, to advise the government and other public bodies on strategic themes for the Country and the collectivity and to contribute to the qualification of human resources.  ITD is the only CNR Institute fully dedicated to research in Technology Enhanced Learning, with strongly interdisciplinary expertise in informatics, mathematics, physics, linguistics, psychology and pedagogy. ITD is located in Genoa and has a branch in Palermo and currently it has a core staff of 53 units (28 researchers and 16 technicians/ administrative staff) and 9 research fellowships.
The 2nd EPAL of Trikala

E-mail:

aavdelid@sch.gr

Contact Person:

Eleni Avdelidou

Tel:

+30 6932718812

Web site:

http://2epal-trikal.tri.sch.gr
The 2nd EPAL of Trikala (2 EPAL TRIKALON)has been a vocational school for more than 25 years in the prefecture of Trikala, Greece. The school has about 320 students and 66 teachers in five departments and eleven specialties: the Department of Health and Welfare (Specialties: Nursing Assistants, Early Childhood Assistants,   Beauticians,  Hairdressers), Department of Agriculture, Food Technology and Nutrition (Specialties: Technician of Food Technology and Drinks, Technician of Crop Production, Technician of Animal Production), Department of Economics and Administration (Specialties: Clerk of Economy and Management in Tourism, Administration and Finance Office Clerk), Department of Applied Arts (Specialty: Graphic Arts) and the Department Construction (Specialty: Designer of Structural Works and Geoinformatics). The school has laboratory facilities, greenhouses and cultivated land, computer labs, applied arts' lab and drawing boards. Students come from all over the region of Trikala and most of them travel long distances to reach school. A significant proportion of pupils are from socially vulnerable layers with low educational and economic level. A significant number of students is not receiving the full protection of parents and they often drop school and, also, about 10% to 15% of the students are immigrants.
Universitatea "Dunarea de Jos" din Galati

E-mail:

carmen.rusu@ugal.ro

Contact Person:

Carmen Catalina Rusu

Tel:

+ 40 336130208

Web site:

http://www.ugal.ro
Universitatea "Dunarea de Jos" din Galati - UDJGis the biggest public university in the southeast of Romania with 15 faculties, providing a rich educational offer, both in technical subjects and humanities. The sustained activity of research teams made possible the establishment of 28 research centers, 14 centers are accredited at a national level. The Faculty of Engineering is the main regional trainer of specialists in the fields of Industrial and Mechanical Engineering, Mechatronics and Robotics, Materials Science, Automotive Vehicles, Engineering and Management and Environmental Engineering, covering three study levels: Bachelor's, Master's and PhD programs. The Department of Manufacturing Engineering (DME), a pillar structure of the Faculty of Engineering, manages the Manufacturing and Welding Engineering, Robotics and Mechatronics and Economical Engineering study programs with curriculum content closely connected to the manufacturing, metallurgy, economical sciences and shipbuilding industries, specific to this geographical region. The DME has a tradition of more than 50 years of training mechanical and industrial engineers with successfully carriers in Romania and abroad. The DME's academic staff, involved in the didactic activities of both study programs, consists of 11 professors, 2 associate professors, 11 assistant professors. The results achieved, in the last 5 years, by the development and implementation of national/international projects have been disseminated in more than 80 articles published in journals and conferences proceedings indexed by Thomson Reuters (WOS), 15 patents and over 150 articles indexed in international databases.
Varnenska morska gimnazia "Sv. Nikolai Chudotvorec"

E-mail:

ivilina_kyoseva@abv.bg

Contact Person:

Ivilina Kyoseva

Tel:

+35 9887386535

Web site:

http://www.vmg.bg/
Varnenska morska gimnazia "Sv. Nikolai Chudotvorec" follows its policy in the field of development of information technologies among young people and has very good modern facilities. There are four fully equipped computer labs, presentation equipment, local area network and a constant Internet connection in school. During the last years, classrooms were renovated- two computer labs and one navigation classroom on the national program "Information and Communication Technologies in Education", ensuring access to modern electronic resources and a higher quality of education. Other specialized classrooms are also equipped with presentation equipment and learning in them is conducted by multimedia products and educational materials. The school has a good team of computer specialists, teachers of information technology, as well as teachers with engineering education and additional computer training. Part of the extra-curricular work and projects in the school are directed and related with the information technologies
FabLab Palermo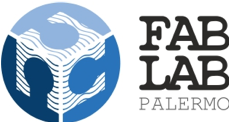 E-mail:

marcella@fablabpalermo.org

Contact Person:

Marcella Pizzuto

Tel:

+39 3498822123

Web site:

http://www.fablabpalermo.org/
FabLab Palermo is an innovation hub that works to connect makers and entrepreneurs, in order to go from the idea to the real product, following the peer to peer design and the open source philosophy sharing knowledge, methods and principles with the world makers community. FabLab Palermo was founded in 2013 by a group of architects, designers, creative people based in Palermo city. The first Fablab in Sicily, it works on the regional territory with a lot of contacts and networks of makers and innovators. This "open mind" and the different kind of people working with Fablab Palermo enlarge areas of project and activity. FabLab Palermo work with: social innovators, experts of digital technologies, digital artisans, public and private bodies, university, schools, professionals, civic communities.  Fablab Palermo works to promote and spread the makers' culture, carrying out classes and workshops, also in partnership with schools, universities and institutions. It as an incubator to go from the idea to the real product or the enterprise, by using the network of contacts and professional resources of fablabs all over the world and also provides services to enterprises, professionals and common people, including design, 3D printing, projects and prototypes development and 3D printers maintenance.
Thanks to a wide network of technical knowledge, Fablab Palermo provides several digital services: CNC milling, Laser Cutting, Engraving, Advertising Graphics, 2D and 3D modelling, rapid prototyping and 3D Printing, Vinyl Cutting, Drone Aerial Shots, 3D scanning and Rendering, Software Developing.